Rick Barrera is a nationally acclaimed speaker, marketing consultant and author, known throughout the Fortune 500 for his extraordinary speaking ability and his unique approach to brand building. His research on the strategies used by breakthrough brands like Apple, American Girl, Minute Clinic, Lexus, Google and Starbucks will change your thinking about marketing forever. ​ Rick has helped hundreds of companies re-design their systems and implement a holistic approach to serving customers. His impressive client list includes Abbott Labs, AutoZone, Bayer, Caterpillar, IBM, Intel, Merrill Lynch, Verizon and more.
Panel Discussion Moderators
Jeff Nodorft is an award-winning design principal with a wealth of experience in the planning and design of aquatic facilities. Licensed in 17 states, Jeff has completed hundreds of swimming pool projects in his professional career. As a LEED Accredited Professional, Jeff manages the entire project, from the initial concept design, design management and project leadership throughout the construction administration process. Jeff's engineering responsibilities also include the design of all swimming pool mechanical systems. Jeff's expertise and understanding of the aquatic industry provides practical, cost-effective, and efficient designs, along with a unique understanding of aquatic programs and their requirements.
Bob Phillips, VP of Sales for Dehumidified Air Solutions, is an Aerospace Engineering graduate from GA Tech. His employment history in the industry includes nine years with Newcomb & Boyd Consulting Engineers in Atlanta, GA. Bob has been involved with natatorium system design and equipment selection since 1998, including his previous role of National Sales Manager for Dectron. Bob has always been active in ASHRAE, was voted the 1993 Young Engineer of the Year and participates as a provisional corresponding member of TC 8.10 (Mechanical and Desiccant Dehumidification Equipment, Heat Pipes and Components).
Mr. Schilffarth is a Licensed Architect and member of the American Institute of Architects. He also is a LEED-Accredited professional and maintains credentials as an Aquatic Facility Operator. Mr. Schilffarth is a graduate of the University of Kentucky School of Architecture College of Design and focuses the majority of his professional development in recreational and aquatic design. He has more than 14 years of experience and has served as a Project Manager for the majority of that time.
Drew's "gift of gab" and penchant for connecting with people has led him down a variety of diverse avenues throughout his career. From working with law enforcement, to serving as a partner at a software firm, Drew is a jack of all trades with an array of unique experience. It was ultimately Drew's passion and pursuit of teaching martial arts that introduced him to Splastacular's VP of Operations, Brian Faulkner. After teaching Brian's kids in his dojo, Drew was introduced to the Splashtacular team and they both recognized the natural fit. As Sales Manager for Splashtacular, Drew focuses on building connections with his clients, developing relationships within the aquatics industry and creating experiences for the next generation of swimmers. As a Kansas native and University of Kansas grad, Drew bleeds all things crimson and blue and you'll find him watching any KU sporting event, even football. When Drew isn't busy in the dojo he is raising the next generation of Jayhawks fans and enjoys spending time with his family.
Dennis has over 40 years of experience in the aquatics industry, with field experience in swimming pool design, construction, operation, and training. He has a strong background in water chemistry and has been involved in the design of automated filtration, chemical feed, and water chemistry control equipment. As an expert on swimming pool operation, he has worked with several states on swimming pool environmental health codes. Dennis was named as part of the "Power 25" by Aquatics International Magazine for his work as a technical committee chairperson for the Model Aquatic Health Code. Dennis is a member of the National Sanitation Foundation Standards 50 board and is currently service as the commercial council chairperson for the Pool and Hot Tub Alliance. He has been a certified instructor for the Certified Pool Operator and Aquatics Facility Operator courses since 1996 training over 1,000 students nationally. He has authored dozens of technical articles for national trade magazines and is the chairperson of the PHTA/ICC writing committee for the new commercial pool and spa operations and maintenance standards. He was a technical author for the National Recreation and Park Association's Aquatic Facility Operator Handbook. Dennis has presented numerous technical white papers and education seminars to various trade associations including the World Aquatic Health Conference, National Environmental Health Association, National Recreation and Park Association, World Water Park, Athletic Business, and many others. As the President of Aquatic Design Group, Dennis has been responsible for project management of over 1,000 projects nation and worldwide.
Doug has extensive knowledge and experience in the aquatic industry. He is dedicated to the planning, design, engineering and construction of aquatic facilities, and his engaging approach facilitates a two-way sharing process with our clients. Doug helps the team understand unique project demographics and public needs, which ultimately results in team ownership of the project, producing the ultimate in project excellence. He excels in managing integrated project delivery teams, and his hands-on management abilities encourage effective collaboration. Ultimately, this teamwork and collaboration ensures that the needs and expectations of the client are exceeded. Doug leads projects of varying size, scope and function, including colleges and universities, athletic and wellness centers, YMCAs, community developments, family aquatic centers and waterparks. Renowned for his knowledge of recreational water treatment systems, Doug provides insight into current and emerging technologies for pristine water quality. His academic background in biochemistry and decades of practical experience in the design and construction of aquatic facilities proves to be an invaluable resource.
Jen has a solid understanding of the aquatic recreation market with a strong emphasis on strategic consultant teaming and business development planning; this focus leads to successful design teams. Her in-depth knowledge of the aquatic planning process gives her a unique perspective on the challenges faced by each segment of the aquatic industry in building business. Through her tenure at WTI, she continues to build strong relationships with clients, architectural firms and peers from coast to coast. Her exceptional organizational and communication skills have contributed to the numerous successful projects that WTI and its clients celebrate each year. Jen is based in WTI's Texas office and is active in many industry organizations, including state and national parks and recreation organizations, the International Association of Amusement Parks and Attractions (IAAPA) and the World Waterpark Association. Jen started with WTI in 2013 and has been a key part of WTI's public sector projects, marketing initiatives and growth in Texas. WTI is benefited by her outgoing personality, commitment to her team and passion for relationship-building every day.
Josh began his swimming pool career with Associated Pool Builders in 1999 working part time during the summers. In spring of 2001 he joined our construction crews working full time around northern Colorado. Within a few years Josh was promoted to project foreman specializing in splash pad construction and renovating existing pools. He quickly excelled to become a project superintendent where he managed construction crews building aquatic structures in hotels, municipal recreational centers and YMCA facilities. In 2015 Josh accepted the opportunity to become head Estimator for APBI. He continues to assist construction crews with Project Management in Colorado and surrounding states.
Tom began teaching with the Construction Estimating Institute in 2006, after a 25-year career in the construction industry. During this career Tom was involvedin projects ranging from new residential construction to renovations of commercial and retail buildings. Tom's construction career began early in life. During his early ages he was employed by the Boy Scouts of America to manage a facility of over 100 buildings and 1200 acres, including a hotel and training facility. Tom was responsible for all new construction at the facility as well. In 1980 Tom started his own construction firm in New York City, focused on commercial construction. His company grew quickly, soon contracting with over two dozen Sears's stores in the New York City area to undertake all of their remodeling needs. In addition, the company took on multiple contracting projects in Madison Square Garden in Manhattan, as well as renovation work in downtown Manhattan office buildings. The company continued to grow, and by 1988 it's field of operations encompassed the entire Tri-State area, creating the need for superior logistics and planning as well as properly trained Project Managers. In 1999 Tom sold all his interests in New York and relocated to southern Florida. He joined Construction Estimating Institute in 2006 and currently derives extreme satisfaction from sharing his experience and knowledge with people in the construction industry. He has served the interest of many clients like Skanska, Fluros and US Airforce. Tom continually updates his knowledge, attending many different courses in construction management and operations, as well as hands-on trade classes for the different construction crafts. Currently Mr. Quinn responsiblities not only entail day to day operations it also includes the Government Programs at CEI. Tom and his staff have taken the Supportive Services Programs to a whole other level. Tom brings a multitude of experience to CEI. Tom's experience of managing multiple crews and projects proficiently and profitably, from the estimating phase through closeout, and running a successful and profitable company makes him a valuable part of Construction Estimating Institute.
As a swim instructor to program coordinator, and now as a mother of a child with autism, Stevie Weeks brings a unique perspective on training and preparing teams to better serve the neurodivergent community. Weeks attended Lindenwood University for Human Service Agency Management. After working for many years in aquatic management in both public and private sectors, she gained passion for building communities of people and inspiring them to reach their goals. Now with Parker's People, Weeks helps to create more inclusive communities and programs with new approaches to learning and understanding for all people and all abilities
An alum of the University of Utah having studied pre-med biology with an emphasis in exercise and sport science, Ms. Sutton also holds a two-year post-graduate certificate in non-profit management from Arizona State University and a Small Business Administration MBA. Melissa is the President of Abundance Journey Consulting and Active Kids Global, and the Vice President of Water Smart Babies. Melissa has been involved in various roles in aquatics, injury prevention, EMS, and child development nearly her entire life. Off to a rocky start by jumping on her swim instructor from the diving board (rather than next to her), she learned to swim at an early age. She then became a lifeguard at the age of 15 and started guarding the beaches of Lake Michigan at 16. Melissa continued her love for the water in college by her participation on the swim and dive team as a 1 & 3 meter springboard diver. She regularly competes in triathlons and completed her first Ironman in November of 2016. In July of 2017 the US Olympic Committee recruited her to attempt crossing over to Team USA's Track Cycling program for Season 1 of The Next Olympic Hopeful and was selected as a finalist for Season 4, this time for biathlon. Ms. Sutton currently serves on the Board of Directors and is the current Vice President of the Drowning Prevention Coalition of Arizona and a Past President of the both the DPCA and National Drowning Prevention Alliance. She is an aquatic expert for Maricopa County's Child Fatality Review Team and Sheriff's Office – Lake Patrol Division. She is passionate about educating those around her on how to be safer in and around water while regularly speaking and conducting research around the globe about water safety and drowning prevention. Ms. Sutton also enjoys scuba diving, skiing, and traveling, and continues to raise funds for causes close to her heart. Melissa and her husband, Dr. Peter Sutton, have two sons and currently reside in Phoenix, Arizona.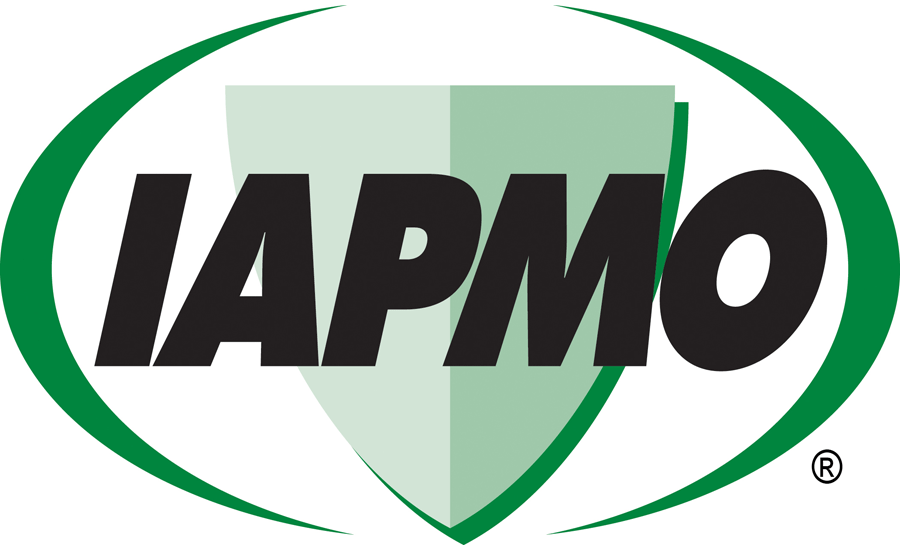 The International Association of Plumbing & Mechanical Officials community of plumbing experts plays a vital public health role in assuring access to clean water and sanitation. We like to say we live by the code. A code that says that water is safe, that plumbing systems are strong and that our association is even stronger. The strength of our association brings all sectors of the plumbing industry together -- contractors, engineers, manufacturers and researchers -- rooted in a common belief that access to clean water is a fundamental right. Our consensus-based model code development process opens ourselves up to the genius of the entire community--and to the sunlight of the communities we serve through our open and transparent process. Because safety belongs to everyone.
Kirsten is Missouri born and raised and lives with her family on the plains of Kansas. As a graduate of the Missouri State university Recreation & Leisure Studies program, Kirsten's career in recreation has included overseeing programs serving a variety of populations including aquatics youth sports leagues, summer camps, senior programming, ice arenas, golf courses, and special events. Kirsten also oversaw lifeguard management at 24 aquatic facilities and water parks with a private management company before taking the reins at a private fitness and wellness center serving over 17,000 members and overseeing a budget of almost $10 million in annual revenues. Prior to joining the Counsilman-Hunsaker team as the Director of HydroApps digital documentation software, she worked with recreation agencies to provide customized professional development and frontline trainings. Kirsten has also spoken at national and regional conferences and trained frontline teams at facilities throughout the country. She is a Past President of the Missouri Parks & Recreation Association, was a member of the National Recreation and Park Association Annual Conference Program Committee for three years, and is a current member of the Association of Aquatics Professional Board of Directors Team.